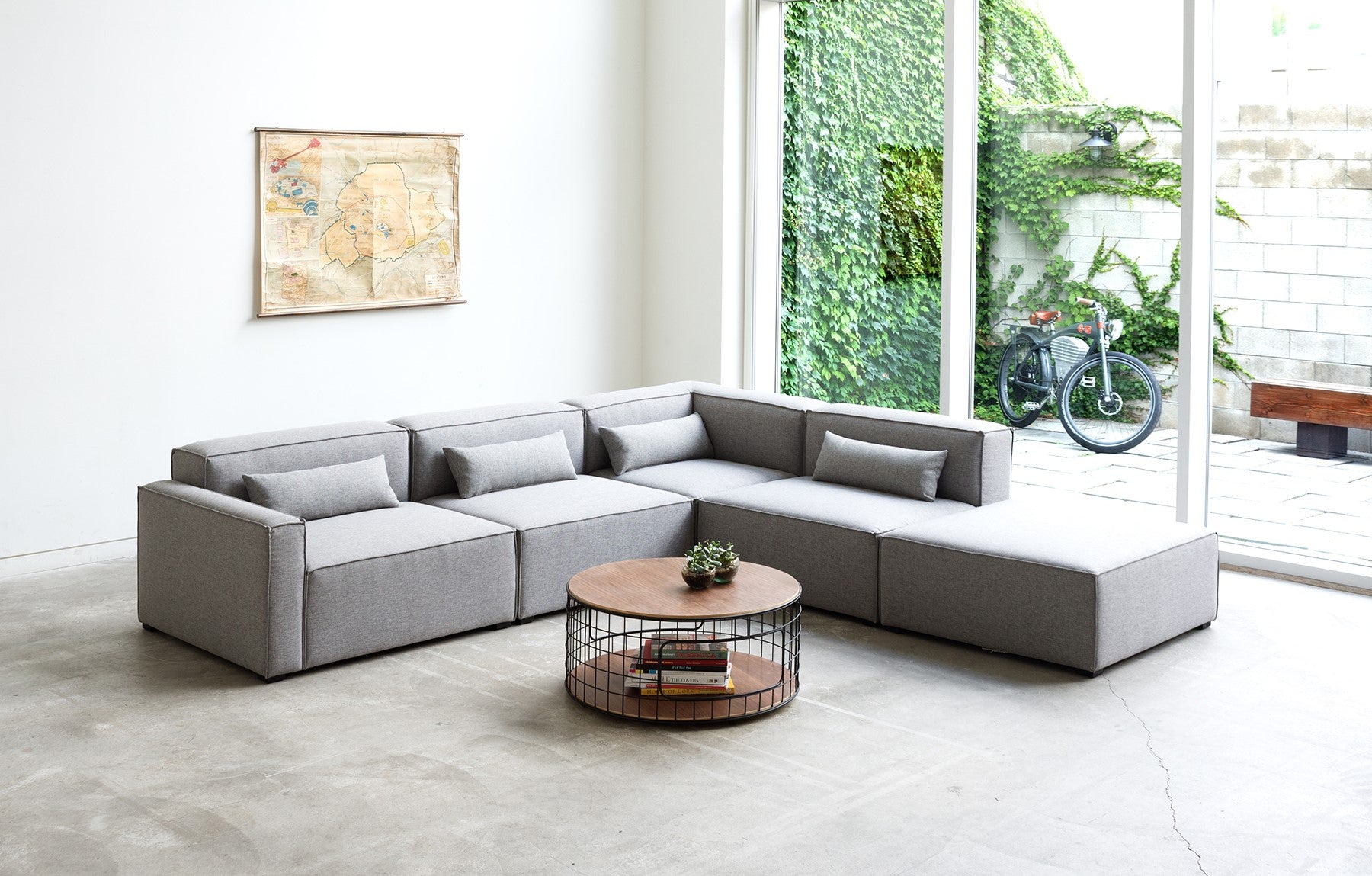 4 Ideas for Decorating Large Spaces
Many of us enjoy the idea of large, luxurious living spaces to relax, entertain, and recline in. However, it can be overwhelming to know what to do with these spaces, and how to prevent your living room from feeling like a sparsely decorated palace.
Here are 4 tips for decorating large spaces for making your interiors feel comfortable, inviting, and luxurious.
1. Create Zones
Just because the walls of your living space are set far apart, doesn't mean your family and friends have to be.
Arrange your furniture in smaller square or circular formations to create multiple zones. This not only adds visual appeal but also extends the functionality of your space.
Pictured: Cleo Sleigh Barstools
2. Utilise Varying Heights
Try to avoid placing everything at sofa height. Tall ceilings often need furnishings at varying heights to create depth and dimension.
Instead, opt for a mixture of grounded pieces, taller consoles, wall art, and statement light fixtures or hanging plants. 
Pictured: Otis Buffet
3. Add Warmth with Variety and Texture
An easy way to soften a large space is by adding a modest variety of textiles.
Utilise soft upholstery, textured rugs, a combination of cushions and blankets, as well as woven baskets to create a sense of inviting comfort.
4. Let your Room Breath
A large space can be tempting to over-style. However, the reason we love open interiors is the opportunity they give us to stretch out and relax!
Give yourself a chance to enjoy your space by pairing back on groupings of multiple, small objects. Instead, opt for a limited selection of larger decorative items that add beauty to your space.
Pictured: Gus Mix Modular Sofas
Are you interested in learning more about how to style spaces of various shapes and sizes? Have a read through our 5 tips for styling small spaces.