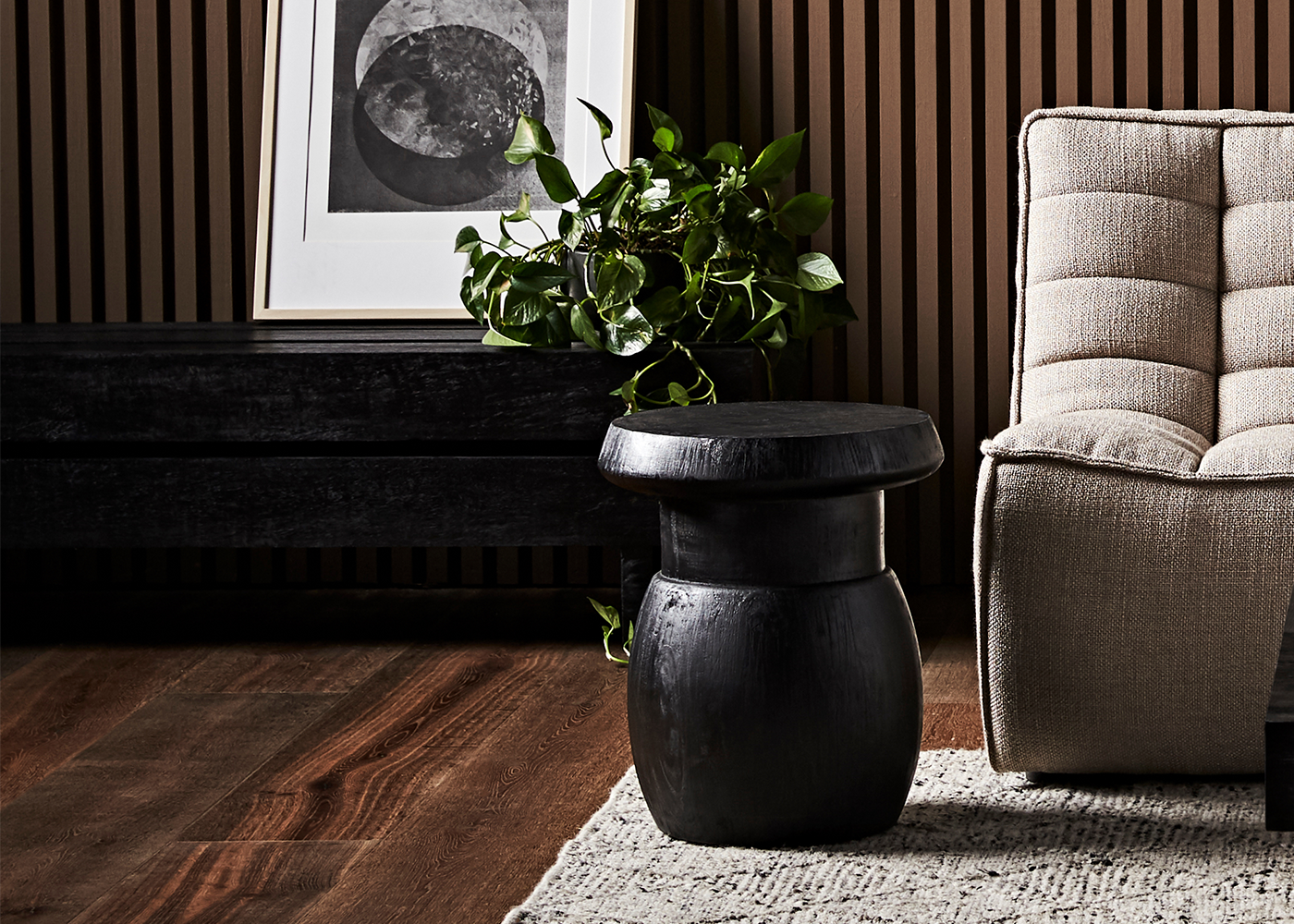 5 Ideas for Decorating Small Spaces
Create an interior that speaks both to your aesthetic and the needs of your space without compromising on style!
This week on the blog, we discuss 5 key styling tips for decorating small spaces and maximising on the area that you have available.
1. From Floors to Walls
One way to de-clutter is to move things from your floor and mount them onto your walls!
Where possible, swap things like display cabinets for wall shelving, floor lamps for hung lighting and blanket baskets for ladder hangings. This will promote ease of access around a small living room, bedroom, or kitchen and help to make your interiors feel larger.
Pictured: Balthazar Light Pendants
2. Choose Furniture with Legs
Select furniture that allows the eye to see through to the other side of the room. Sofas, occasional chairs, and buffets that have a thin frame and / or raised legs promote uninhibited visibility, creating a feeling of openness in a room.
Pictured: Otis Buffet in Natural Ash/White
3. For Rugs, Think Big!
Rugs are a key tool for defining special zones within a home. In a small house, choosing a small rug will make the interior it sits within feel just as small. Instead, opt for a rug that goes the entire space and can fit most of your furniture within its boundaries.
For more tips on choosing and arranging the right rug layout, view our Rug Selection Guide.
4. Customise your Space
Highly adaptable, modular sofas are a great way to customize to the needs of your space. Play around with seating configurations to suit the shape of your living room. Don't have much room length-ways? Maximise space with an open square configuration for a cosy sofa layout that facilitates conversation.
Pictured: Gus Podium Sofas in Bayview Silver
5. Utilise Natural Light
Natural light helps a space to feel more open and inviting. Maximize natural light in your interiors by avoiding heavy window coverings like plantation shutters. If you're someone who needs complete darkness to sleep, opt for block out blinds that can be retracted during the day.
Additionally, you can decorate small spaces with mirrors to reflect more natural light around the room. Mirrors can also create the subtle illusion of extra space.