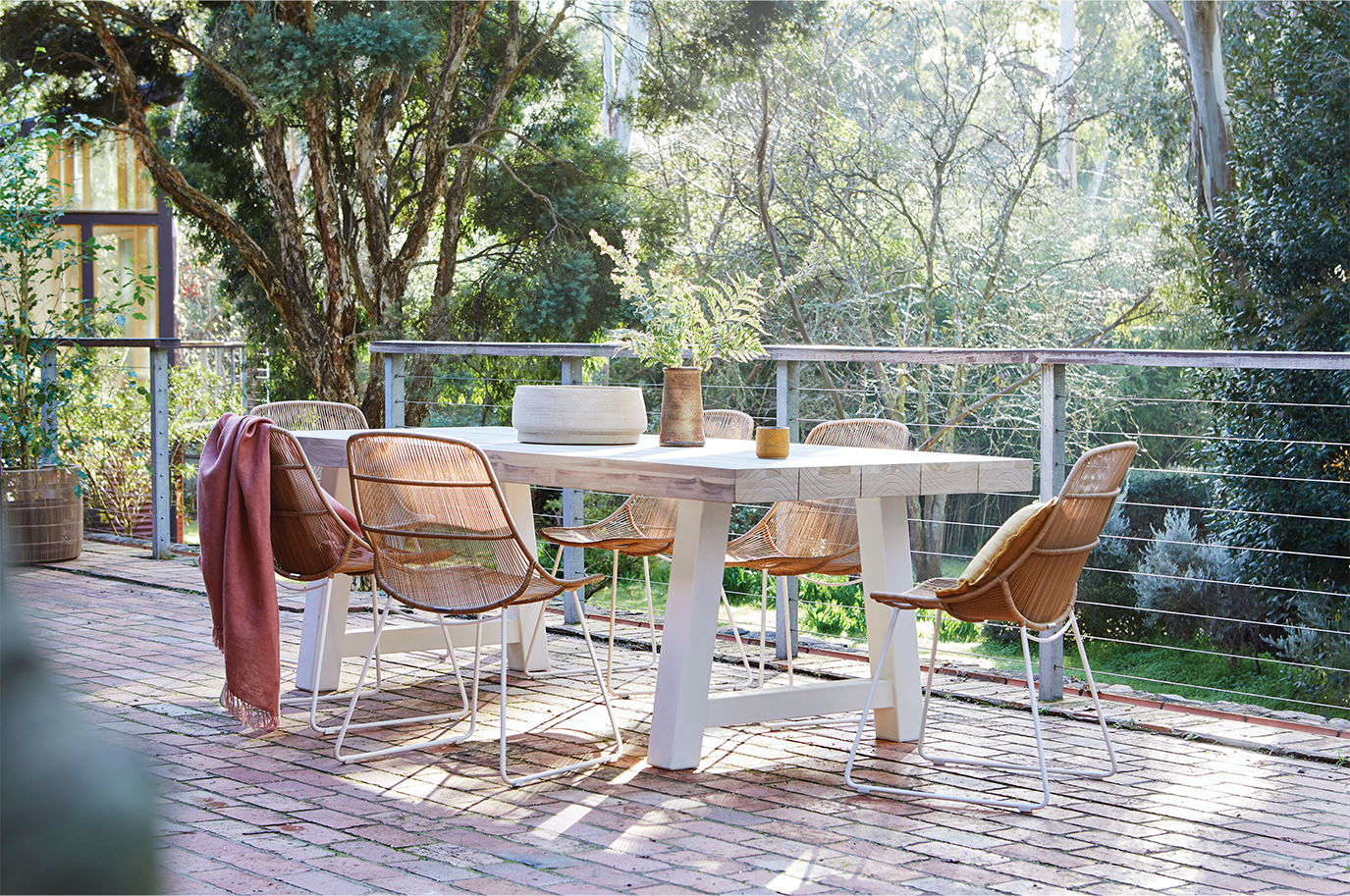 Our 5 Favourite Spring Activities
Spring has sprung and the GlobeWest Outlet team are excited to replace reading on the couch to reading on our sunbeds, replace warm hearty dinners indoors to prawns on the barbie and family get togethers outside.
Feel inspired by our team's favourite springtime activities below.
Gracie says – gather for a feast!
There's nothing that feels more relaxing to me than enjoying a glass of wine and some nibble in the sunshine. I'm excited to take a few blankets and a heap of cushions out to the park for a picnic.
One of my favourite picnic foods is some homemade flatbread (or store-bought sourdough depending on how much effort I can be bothered with!) to dip in balsamic vinegar and dukkha.
Pictured: various cushions available here or shop a larger selection instore.
Michelle says – delve into a good book.
I love a relaxing afternoon outdoors in the spring. When the weather is nice, I'll be out there reading a book by the pool on my sun bed (confession – this is usually a good romance novel, haha)!
Pictured: Sonoma Florida Straight Sunbed in Light Grey / Teak available online. Other sunbeds available instore.
David says – set up the alfresco.
Spring is the beginning of outdoor lounging and dining weather. I'm excited  to use this time to reorganise my backyard for entertaining as we're heading towards warmer evenings.
Suddenly my outdoor sofas and dining tables start to come out from the garage and the backyard begins to look a lot more inhabitable!
 Pictured: Positano Woven 3 Seater Sofa in Ink/Licorice available online.
Vanessa says – Enjoy the backyard with family.
I'm looking forward to having nicer weather so my kids can play outside.
My ideal spring day looks like sitting on my outdoor sofa with a spritz of some sort, my husband on the BBQ, watching the kids jump on the trampoline (coming soon, Santa's still making it)!
Pictured: Tahiti Rope 3 Seater Sofa in Taupe/Natural, available online.
Casey says – Take the dogs out!
I'm so excited to finally be able to take our dogs out for longer runs again. The cold, wet weather has made it harder to go on as many walks so I'm very keen to spend a decent amount of time out at the dog park.
Elevate your spring outdoor setting with striking living and dining design at significant discounts. Shop our Outdoor collections here.