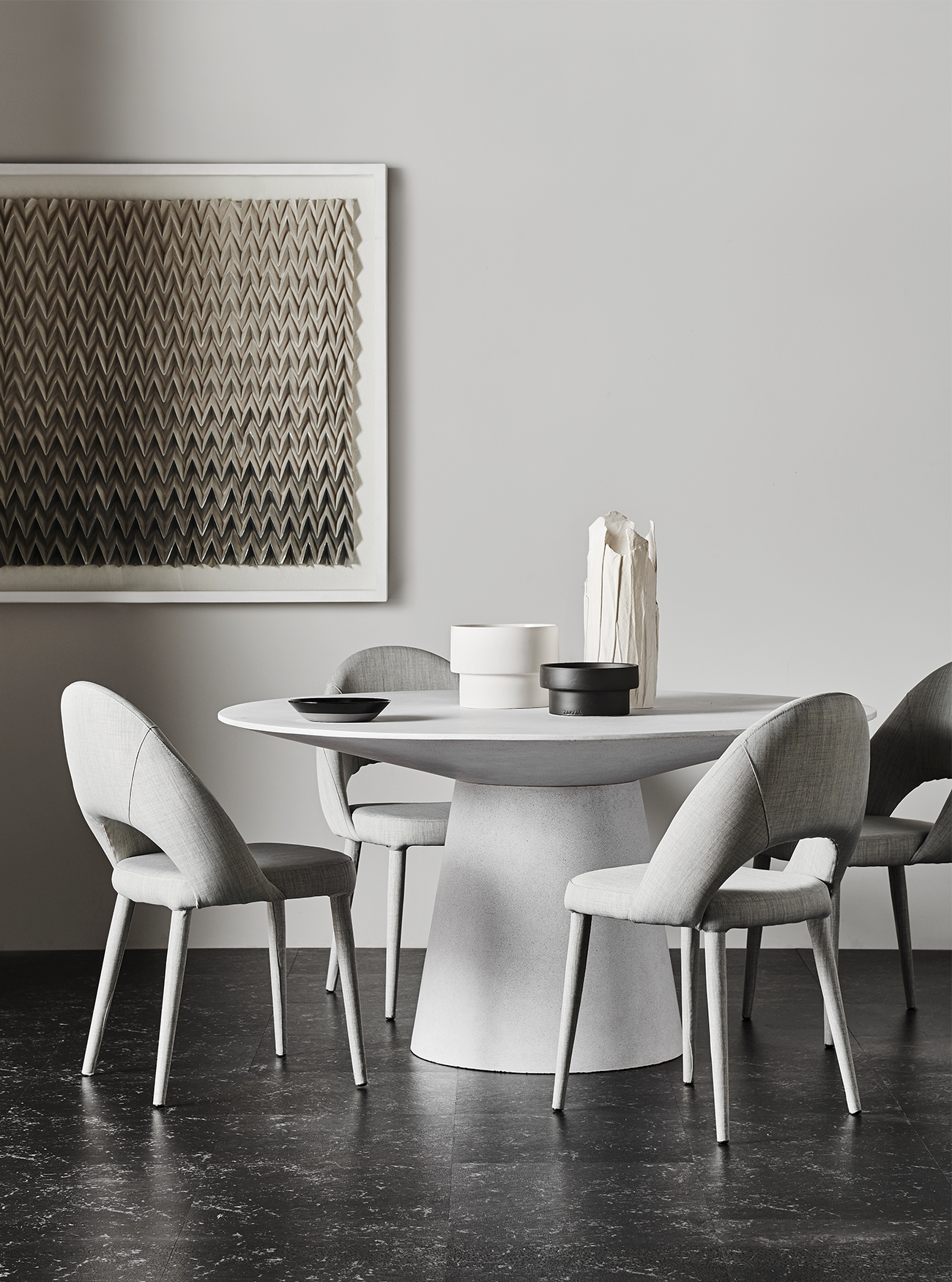 Sculptural Minimalism | Explore the Trend with Tips from Keti Lytras
KETI LYTRAS
GLOBEWEST HEAD OF CREATIVE
As GlobeWest's Head of Creative, (the ever humble but ridiculously talented and insightful) Keti Lytras overseas the creative direction of our vast furniture and homewares collections.
Below, Keti shares with us her inspiration behind Sculptural Minimalism and what it's all about.
Sculptural Minimalism | Keti Lytras Q&A
Where did the idea for the theme originate and what lifestyle factors drove the design direction?
Sculptural Minimalism was born from a growing desire for mindful living and is rooted in Modern living interiors.

The theme explores the need to disconnect to connect, get rid of clutter and dedicate spaces for quiet reflection.


Who and what was your inspiration?
We were inspired by a combination of Brutalist architecture and Henry Moore's figurative forms.

Brutalist is a raw, architectural style that flourished in the mid 1950s to mid 1970s, originally descending from the modernist architectural movement of the 20th century.

Henry Moore (1898-1986) was an English artist best known for his semi abstract monumental bronze sculptures, which are located throughout the world as public works of art.

How would you describe your direction?
Products are grounded, remain highly functional yet are more sculptural.

Minimalism has taken a sculptural turn with rounded silhouettes bringing new life to monochromatic interiors.
There's a commitment to extreme simplicity and clean lines.

What material features most prominently?
The quality of textures and finishes are key to this trend.

Composite stone, travertine and ceramic finishes are the elemental materials used to create solidity and weight.

Glass and finer frames bring a lightness to the range, origami wall art adding a slightly Japanese twist.
KETI'S SCULPTURAL MINIMALISM PICKS
Verona Block Marble Side Table
Pictured: Lyla Dining Chair in Cool Grey