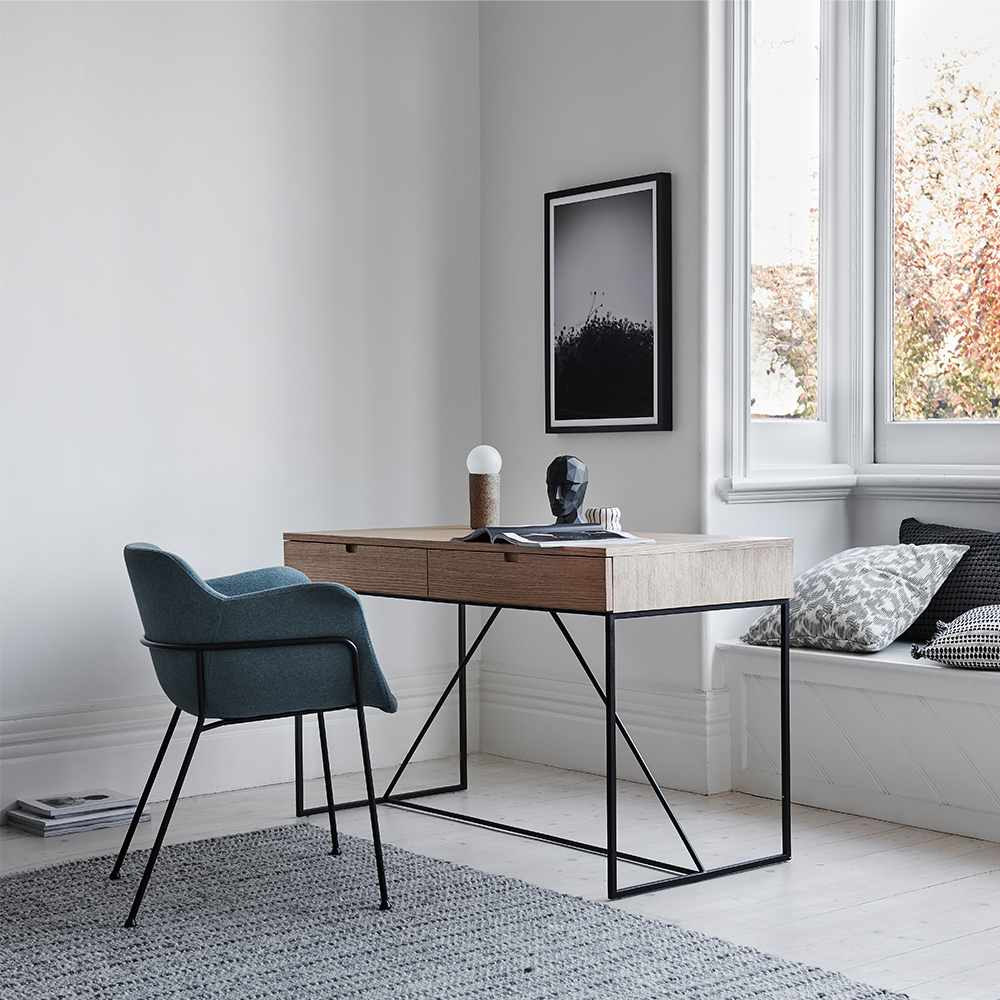 Mindful Workspaces | Keti's Styling tips
The desire to move away from a tech-heavy environment and re-engage with slow living is influencing the domestic workspace.
From a touch of greenery to a scented candle, here are some achievable tips from our Head of Creative Keti Lytras to make your workspace more mindful.
All images © GlobeWest. Please do not reproduce or publish without written consent.
Tip 1. Choose a decorative item that inspires you
Create atmosphere by adding a personalised item or artwork for your eyes to rest on. Something that can bring you back to the present when there is information overload!
Tip 2. Pick a scented candle
A scented candle can have both visual and mindfulness benefits. They can complement your home aesthetic, and the right scent can help alleviate stress or invigorate and energise, whichever you need!
Tip 3. Refresh your note books
New Year, new you! Gift yourself a new note book that lives on your desk for all those ideas that spring to mind while you work. I personally love sketching and hand writing ideas in a leather notebook. For me, there's something about the tangible, paper format that engages the creative brain.
Tip 4. Add a touch of greenery
If your desk faces away from natural light, add some greenery or a small succulent plant by your desk. This will help natural air flow and add a bit of colour to your work space, plants also have air purifying attributes to help keep the air clear around you.
Tip 5. Natural furnishings
Your stylistic elements aren't complete without the foundations of your workspace. Timber desks bring warmth and are timeless choices. Add texture with a quilted or soft felt chair or if you love colour, why not finish off the space with a bright, beautiful teal armchair!