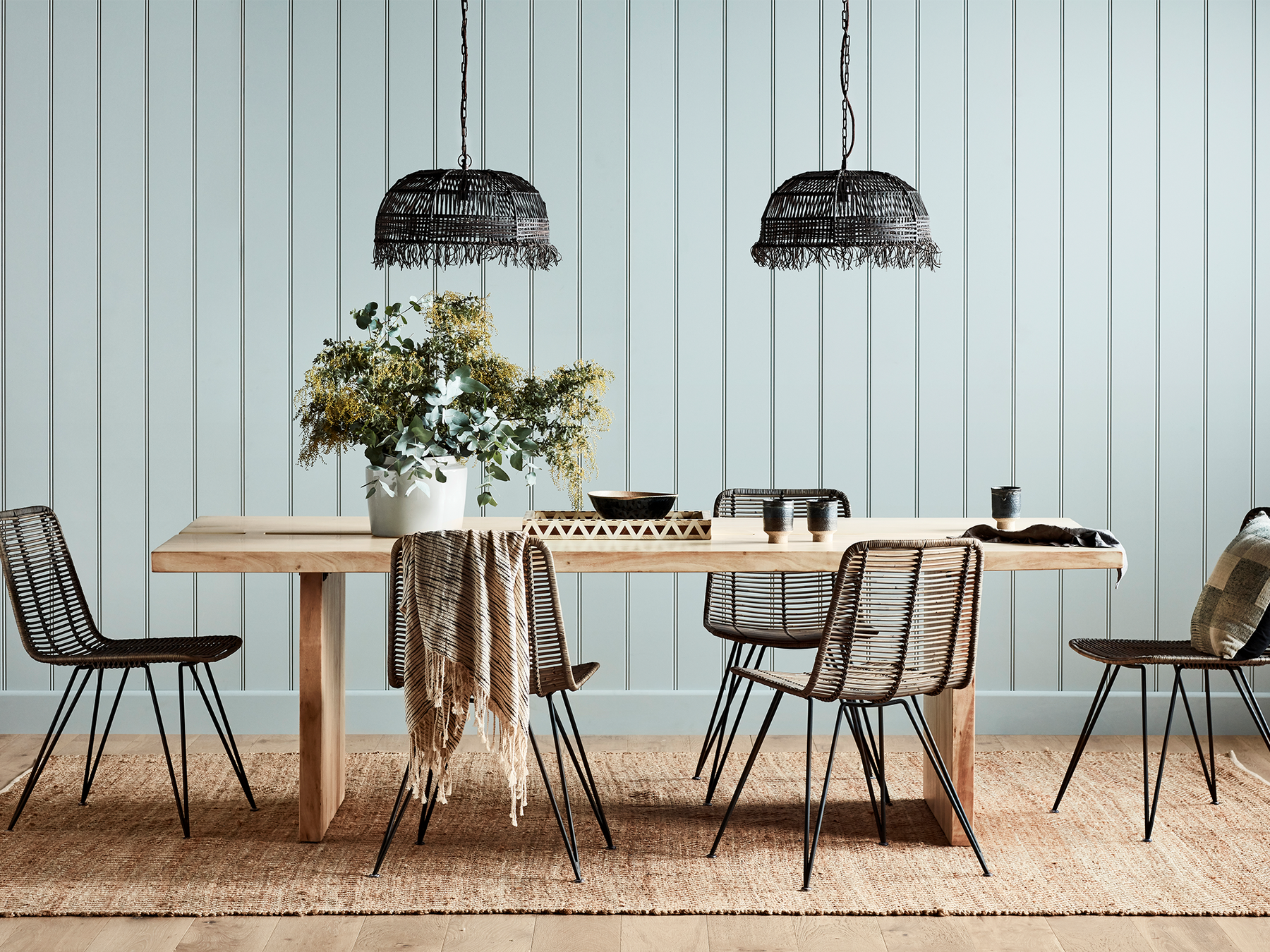 5 Kitchen & Dining Styling Tips
The places we cook and eat inevitably become the heart of the home, and are essential for merging function with hospitality.
Below, we discuss 5 key styling tips for decorating your dining room and kitchen to achieve cohesion and interest.
1. Consider the shape of your dining table
To best optimise your space, opt for rectangular tables in longer rooms, oval or round tables in more confined spaces, or compliment a square room with a similarly shaped dining table.
Pictured: Bruno Dining Table
2. Go bold but compatible with dining chairs
Choose a common element to incorporate in both your dining chairs and table choice for a distinctive yet cohesive look.  Look to material finish, matching legs or even a more subtle point of commonality such as the design era to tie the space together.
Pictured: Plantation Belles Dining Chairs
3. Revive plain cabinetry with contemporary hardware
Bring to life an uninspiring set of cupboards by swapping out the handles. Experiment with interesting finishes such as wood, metal, or marble for a convenient and affordable kitchen revamp.
4. Balance storage and style
Contemporary kitchen trends lean towards closed shelving currently, so there's no need for copious amounts of impractical, open shelving. Strike a balance between practicality and a touch of personality by keeping your functional pieces and serving ware behind cupboard doors, while opting for 1 or 2 shelves or the corner of a long bench space to display a vignette of decorative pieces.
5. Add interest with a statement light fixture
Statement light fixtures are a great way to draw the eye and add visual interest to a space. Utilise a large pendant light or two above the dining table in an open plan living space to help define a welcoming dining zone.
Pictured: Balthazar Woven Suede Pendant